Partnering with parents to lead children into a growing relationship with Christ
At Omega Cubs and Omega Lambs, we believe that Parents are to "Train up a child in the way he should go, and when he is old he will not depart from it." -Proverbs 22:6. We also believe that no child should be hindered. For Christ said: "Let the children come to Me, and do not forbid them; for of such is the kingdom of heaven." -Matthew 19:13.
Elementary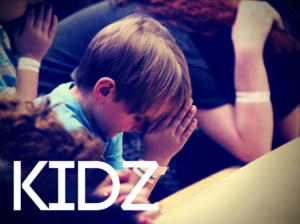 "Behold, children are a heritage from the Lord, The fruit of the womb is a reward. Like arrows in the hand of a warrior, So are the children of one's youth." -Psalm 127:3-4
It is our hope that we may partner with the parents in pursuit of this mission, adding to the discipleship process that happens at home. We want to help build a strong foundation for families and help to equip the children for ministry. We strongly believe that no child is too young to be used by the Lord. It is our prayer that children are encouraged to become the lions that God has called them to be.
At Omega Center International, we believe it is the heart of God to take what is weak and make it strong. Sometimes it begins with us being like lambs – young, timid, and unsure, but eventually God grows us to be strong and righteous in Him by making us "bold as lions" (Proverbs 28:1). While they are yet "lambs" or "cubs," we want to encourage children to be bold for the Lord as lions.
We want to create a place where children can grow in Christ in a safe and fun environment.
Our mission is to help children: know God, love God, and bring the love of God to others in a bold way. From the moment your children walk in, they will encounter the Lord in various ways. We incorporate lessons, games, crafts, videos, skits, and other engaging methods to bring the word of God to life in a super fun way!
Our age group is kindergarten through fifth grade. However, we welcome middle school age children who would like to help lead as "jungle guides."
Please contact us if you have any questions, would like to get involved, or would like to schedule a visit: kstone@voe.org.
Nursery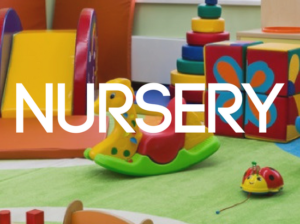 Kidz Fest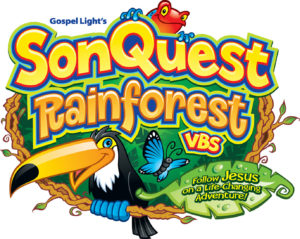 May 25-27 there will be Kidz-Fest for every service at the 2017 Partner's Conference. This year we are going to be doing a VBS called "Sonquest Rainforest."
The age group is kindergarten through 5th grade, but middle schoolers are welcome to either volunteer or stay and watch. We hope to see you there!
We will also be hosting Kidz-fest during our Main event later this year. Bring your kids and they will have a great time while learning more about the word of God!